Client Success Department Announcement
A letter from our COO, Nathan Fox, regarding the introduction of our new Client Success Department and Client Success Manager
Pharma Solutions has had the fortune of tremendous growth over the past few years, which has allowed us to expand upon the services offered to our clients. With that, however, has also come an increased need to organize our client's projects to ensure the cohesive execution of each service. Moving forward, Pharma Solutions will be assigning an Account Manager within the recently formed Client Success department to every client, who will be responsible for overseeing and coordinating our clients' accounts and their professional service projects.
Managed by Laura Riolo, the Client Success department will ultimately ensure that timelines are adequately relayed and adhered to, issues or concerns are proactively addressed, and our clients' compliance objectives are better met. Laura joined the Pharma Solutions team in 2021 with industry experience in portfolio management and has become an integral part of ensuring client success.
"I'm excited about this new opportunity to create such a positive impact for our clients and to help them meet their compliance goals. I've developed valuable client relationships in the industry over the last 5 years and I believe my experience and the opportunities provided by this new role will allow me to have a more profound and direct influence. I'm looking forward to growing the client success department, launching new projects for our clients, and achieving their regulatory and compliance needs." – Laura Riolo, Client Success Manager.
Pharma Solutions is thrilled to introduce this new department to all of you and show you how this newfound communication and transparency will help your compliance and regulatory projects thrive. The new account managers will be the lynchpin to the future success and coordination of all client projects and we are excited to introduce you all to Laura and her new team.
Thank you,
Nathan Fox
Chief Operating Officer
Pharma Solutions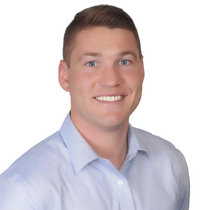 To receive more articles like this and other industry news, make sure to subscribe to our newsletter by clicking here.
 Disclaimer: Pharma Solutions makes every effort to provide accurate information in the content it offers. However, the information provided is "as is" and Pharma Solutions makes no warranties, express or implied, as to the content provided. Pharma Solutions assumes no liability or responsibility for any errors or omissions in the content provided. Laws and regulations that are referenced herein may change over time and as such the content offered is not to be interpreted as advice. Pharma Solutions shall not be liable for any damages whatsoever incurred in connection with the use or performance of this information.