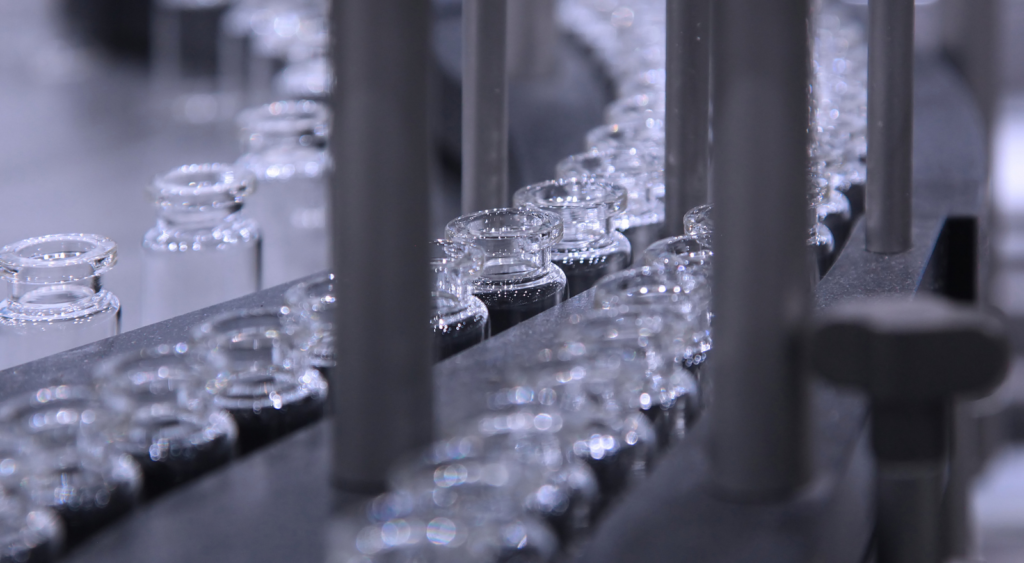 FDA Proposed Rules: Pharma Solutions' Comment Submission
Written-by: Sumeet Singh, CEO
Preemption
Section 585(b): The Proposed Rules suggest that Preemption shall go beyond license requirements and cover standards for Standard Operating Procedures, disciplinary process, recordkeeping requirements, and more. We second the comment by the California Board of Pharmacy that the Proposed Rule shall be only considered as a floor for state regulation. Historically, a "floor and ceiling" approach has been appropriate in specific cases where a federal requirement was to replace a state requirement, such as how Transaction Documentation was designed to replace Florida's and California's Pedigree requirement. However, we do not see that here. Instead, Federal licensure of wholesalers and 3PLs is only applicable should a state licensure process not be sufficient, which is aligned more as a requirement floor, than a requirement replacement.
"Change Of Entity Ownership" Definition
Section 205.3(b)(3): The exclusion of (1) a transfer or membership interest of an LLC and (2) a transfer of shares of a corporation from the definition of a "Change of Entity Ownership" is woefully inadequate in ensuring the safety and security of the supply chain. It is a common strategy for counterfeiters and other bad actors to purchase existing businesses, and such an exclusion to change of ownership reporting would enable those bad actors.
Minimal Quantities
Section 205.3(h): We believe it should be codified that the term Minimal Quantities is defined by 5% of dollar value, and not 5% of annual volume. 5% of dollar value specifically targets brand drugs which are the most susceptible to diversion. If annual volume is used to calculate Minimal Quantities, diversion of brand pharmaceuticals will not likely trigger the requirement to obtain a wholesale license.
State Program Standards & Qualification Guidance
Section 205.6(a) and 205.23(a): The proposed rules state that the federal licensure processes for 3PLs and wholesalers are applicable if the state does not have a program "consistent with the standards set forth" in the rules. There needs to be clear guidance on whether the applicant, the state, or the FDA decides when a state's requirements are not consistent, and further provide a process for how disputes between these entities should best be managed.
Change of Ownership Considerations
Section 205.7 (c) for 3PLs & Section 205.24(c): Limiting the qualification of a Change of Ownership to an ownership change of the operating entity level is inadequate. Bad actors will l create non-functional holding companies to evade Change of Ownership reporting, re-licensure, and other requirements. We believe that Change of Ownership should encompass Change in Beneficial Ownership all the way to the controlling individuals of a corporation. We believe that 205.24(c) was drafted to include Change of Entity and not change in the "Person."
Inspections
Section 205.7(b) and 205.24(b): We believe an entity should be able to operate without an inspection completed, provided that an inspection is completed before the new license is awarded. We additionally believe that this requirement expanded so that a Change of Ownership should additionally require an inspection and review of an application for a new license. Bad actors often purchase existing businesses to divert drug products, which would create a crucial barrier to entry.
New Facility Operation Expectations
Section 205.7(c)(3) and 205.24(c)(3): We believe that a wholesale distributor should be able to operate the new facility unless the application is denied, and that it should be not limited to 30 days.
Hearing Request Timeline for Appeals Process
Section 205.9(a)(5): We agree it is sufficient for a WDD/3PL to have 10 days from the date on the notice to inform the licensing authority of its intent to request a hearing as part of the reconsideration and appeal process.
Transportation & Outsourcing Responsibility
Section 205.12(c)(5)(ii): We believe that the requirement for a 3PL to be ultimately responsible for the product until the product is received by the intended trading partner shall be mirrored for wholesalers, even if they outsource transportation to a transportation provider, such as a common carrier. Furthermore, we believe that additional rules stipulating that 3PLs and Wholesalers be responsible for all outsourced activities, (e.g., Transportation, Storage, Quality) would simplify the Proposed Rules and fully be within the spirit of the law.
Surety Bond Waiver For Alternatives
Section 205.21: We believe that a waiver to the surety bond should apply to scenarios where another equivalent means of security is used in lieu of a surety bond. The surety bond requirement is designed to be an immediate financial penalty, additional to the various criminal/civil penalties applied, should an entity break the law and we believe another means of security in lieu of a surety bond would be an equal financial deterrent.
License Renewal Grace Period
Section 205.30 (f): Where a WDD or 3PL fails to timely renew its application, it is our opinion that there should be a 30-day grace period before the license is canceled and new licensure is required to be obtained. There are a number of issues that may occur during the renewal process that would prevent a company from timely renewing a license such as misapplication of funds by a State Board, an application being lost in the mail, or a typo in the application; to legislatively require that a State Board must immediately invalidate a license is not pragmatic and will create significant risk for supply chain disruption.
Denial of Application
Section 205.30 (a): We believe that a "Denial of application" for licensure should expressly include that 3PLs and WDDs have adequate policies and procedures, documentation, and performance for controls on trading partner authentication and approval.
To receive more articles like this and other industry news, make sure to subscribe to our newsletter by clicking here.
Disclaimer: Pharma Solutions makes every effort to provide accurate information in the content it offers. However, the information provided is "as is" and Pharma Solutions makes no warranties, express or implied, as to the content provided. Pharma Solutions assumes no liability or responsibility for any errors or omissions in the content provided. Laws and regulations that are referenced herein may change over time and as such the content offered is not to be interpreted as advice. Pharma Solutions shall not be liable for any damages whatsoever incurred in connection with the use or performance of this information.