Your Trusted Compliance
Solution
Pharma Solutions supports the drug and device supply chain by leveraging innovation and leading experts in the industry. Our commitment to providing purpose-built technology solutions, tailored consulting, and dedicated administrative support ensures our clients meet their business and compliance objectives.
Our experts are best suited to helping clients understand and comply with a patchwork of ever-changing state regulations and requirements, accommodating different state agency rules and processes, maintaining records and documentation, and much more.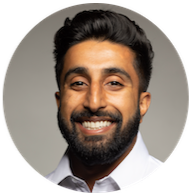 Sumeet Singh Founder & Chairman
In 2016, Sumeet Singh founded a small pharmaceutical consulting company named Five Rivers Rx and it was the beginning of an exciting journey. "Five" was not only in our name, but it turned out to be the short number of years it would take for us to proudly establish ourselves as the industry leader in providing state and federal compliance solutions to the drug and device supply chain.
We fostered relationships with clients, listened thoughtfully to their issues, learned a lot along the way, and we rounded the bend as something bigger and better! Now called Pharma Solutions, we're releasing a new cutting-edge product as both a result of what we've learned and as a technology-based solution to the compelling demand for a better way to address compliance challenges.
We're looking forward to the next five years of our journey, as we remain dedicated to supplying innovative solutions that guarantee our clients meet their business objectives. We're ready and eager to be a successful part of your story. Reach out to us today for a demo of our new product!
Ready To Schedule A Free Consultation?