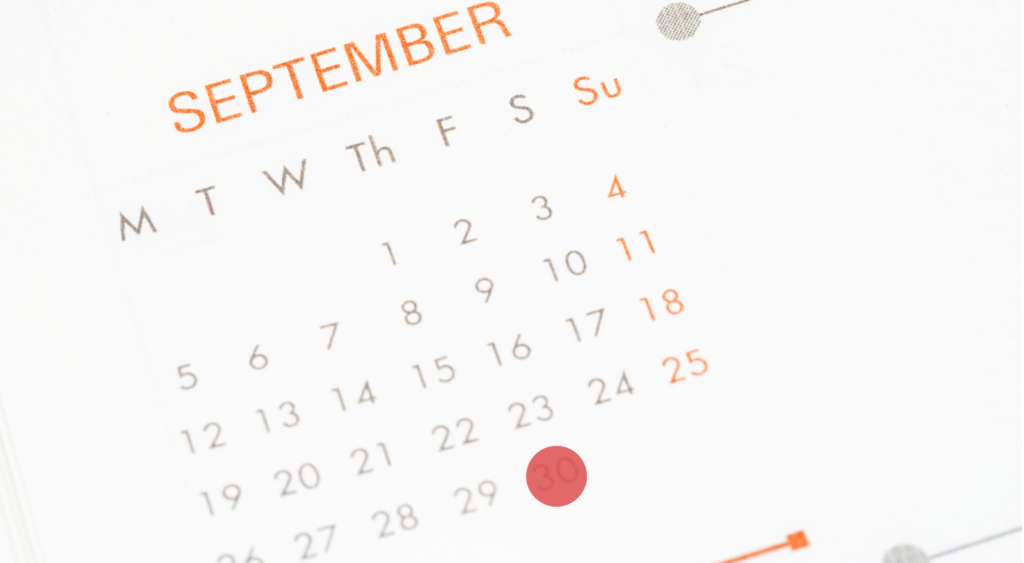 Nine States

With

Upcoming September Licensing Deadlines
Written-by: Maria Pennings, Director of State Licensing
The September 30th deadline for licensing renewals is approaching for nine separate states. If you are operating in any of the following jurisdictions, make sure that you or someone from your compliance team is prepared.  
We've outlined the nine states below and some basic information on how to prepare:
Delaware
Kentucky
Oklahoma
Oregon
Pennsylvania
Rhode Island
Washington
Tennessee
Utah
If you are looking for assistance in managing your state licenses and would like to outsource renewals, Pharma Solutions can help. Learn more about our State Licensing Services.  
Delaware 
A few months before the expiration date of your license, a renewal notice will be sent to the email address on record. This notice will explain how to access your online renewal application in DELPROS, the online professional licensure system. To complete the online renewal application, you must log-in to your account, answer questions, and use a credit card to pay your renewal fee. 
All notices about professional licenses, such as renewal and audit notices, will be sent by email only. It is important to keep your contact information up to date so that all the notices will reach the intended licensee. To check and update your contact information online, click on Manage Profile or Facility link in DELPROS. 
Facility licenses must be renewed in DELPROS every two years before the expiration date. You must provide information about the facility's mailing and location addresses, pharmacist-in-charge (Retail and Hospital pharmacies), and ownership. Facilities do not have CE requirements. 
Oregon 
A renewal notice is mailed with a renewal ID# and Registration code. $100 late fee for any renewals RECEIVED on 10/1 or later. 
Kentucky 
Online renewal will be available beginning 8/1/22. Permit # and 5-digit zip code required to renew online. Paper renewal is still available. $25K bond or bond continuation certificate required for renewal. Renewals received after 9/30 will be subject to a $125 delinquency fee. 
Oklahoma 
Renewal applications are mailed 60 days in advance. Renewal forms can be downloaded from the board website if needed. OSBP will no longer accept cash, money orders or checks as a form of payment. All payments must be made through their online store. 
Pennsylvania 
Log into your PALS account (www.pals.pa.gov) and confirm the email and mailing addresses are correct. Renewal information will be available 45-60 prior to expiration. Late renewals are not permitted and a reactivation application will be required after the license expiration date.
Rhode Island 
A form will be mailed to renew the license. It is the licensees' responsibility to follow up with the RI board if a renewal is not received. 
Washington 
Pharmaceutical wholesaler and manufacturer licenses are renewed annually on or before 9/30 and may be renewed within 90 days of the expiration date.  A courtesy renewal notice will be mailed to the licensee's address of record. Renewals MUST be postmarked on or before the expiration date to avoid a late penalty and having the license expire.  
Tennessee 
Renewals are processed through the Tennessee Department of Health Licensure and Regulatory system (LARS). *Important* If user ID and password has been forgotten, please contact the board – Do not create a new account.  
Utah 
The license will automatically expire if not renewed prior to its expiration date. License # and Renewal ID is needed. 
To receive more articles like this and other industry news, make sure to subscribe to our newsletter by clicking here.
Disclaimer: Pharma Solutions makes every effort to provide accurate information in the content it offers. However, the information provided is "as is" and Pharma Solutions makes no warranties, express or implied, as to the content provided. Pharma Solutions assumes no liability or responsibility for any errors or omissions in the content provided. Laws and regulations that are referenced herein may change over time and as such the content offered is not to be interpreted as advice. Pharma Solutions shall not be liable for any damages whatsoever incurred in connection with the use or performance of this information.