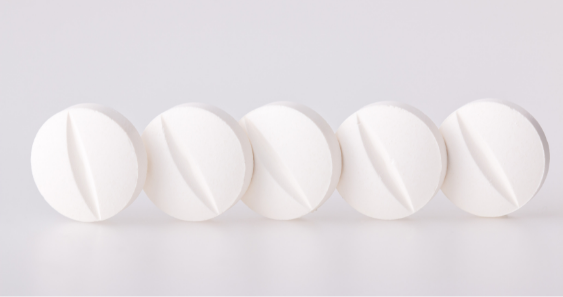 Are you ready for Butalbital/APAP combination products to become a Controlled Substance?
Written-by: Deneen Fumich, RPh
On April 12, 2022, the Drug Enforcement Administration "DEA" published in the Federal Register a Notice of Proposed Rulemaking. The DEA proposed to revoke the exempted prescription product state for all butalbital products previously granted exemptions, namely Fioricet. (Federal Register :: Schedules of Controlled Substances; Exempted Prescription Products)
The DEA Diversion Control Division website has listed 189 prescription drug products that contain butalbital which was granted exempt status due to the quantity of acetaminophen (APAP) in the formulation, https://www.deadiversion.usdoj.gov/schedules/exempt/exempt_rx_list.pdf.
Butalbital and Butalbital/ASA containing products are already classified as a Schedule III. And almost certainly in the near future, the Butalbital/APAP products will also be reclassified from exempt to a CIII.
What does this mean for the pharmaceutical supply chain if the proposed rule is implemented?
If you already hold a DEA Registration for the handling of CIII products, by the effective date, you will need to:
Perform an opening inventory
Verify DEA registrations for suppliers and customers
Update SOP's
Move the product to your cage
Update your Suspicious Order Monitoring program
Update manufacturing, receiving & shipping
How DEA Registrations Play a Part
If you hold a DEA registration but do not have CIII products listed on the registration, you will need to amend your registration to add CIII products and follow the above activities identified in the table.
If you do not hold any DEA Registrations because your company or site does not handle controlled substance, but you do handle Butalbital/APAP combination products, will need to do the following prior to the effective date:
Install a DEA approved cage
Obtain DEA registration
Write and train on SOP's
Obtain resident state-controlled substance license
Obtain a Suspicious Order Monitoring program
Obtain non-resident state controlled substance licenses
By the effective date, the above must be obtained and you will need to perform an opening inventory and move the products too your cage.
To receive more articles like this and other industry news, make sure to subscribe to our newsletter by clicking here.
Disclaimer: Pharma Solutions makes every effort to provide accurate information in the content it offers. However, the information provided is "as is" and Pharma Solutions makes no warranties, express or implied, as to the content provided. Pharma Solutions assumes no liability or responsibility for any errors or omissions in the content provided. Laws and regulations that are referenced herein may change over time and as such the content offered is not to be interpreted as advice. Pharma Solutions shall not be liable for any damages whatsoever incurred in connection with the use or performance of this information.