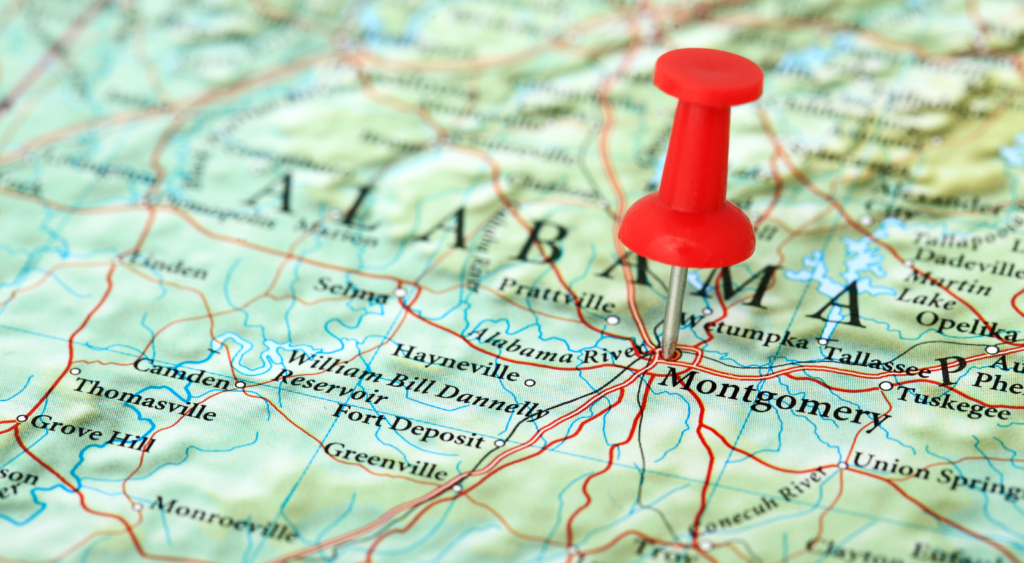 Alabama Stream of Commerce Regulation
Written-by: Michael Crow, Compliance Attorney
In 2017, Alabama changed many items regarding the Board of Pharmacy. Most changes were for brevity or vocabulary. But from a compliance perspective the largest impact of the Act was on the scope of the Board's licensing footprint. In addition to creating license types for 3PLs and Private label distributors the Act empowered the Board to license out of state entities.
Boards have long licensed non-resident facilities. Any company delivering product to a state had a duty to deliver safe product. Boards have a duty to insure this. So it was common to license facilities that shipped product into a state. Then with the advent of Virtual Distributors, Boards began to address parties who would direct sales to a jurisdiction even if they didn't physically handle product. At this point, product had two means of ownership that might be licensed: title OR possession. Either might be grounds for regulation of parties moving it or causing it to be moved to a given state.
Safe Handling of Prescription Drugs
But in 2017, Alabama went beyond movement simple movement of prescription drugs into their state. In an age of rapid, easy transportation, and instant digital sales, products might go through many sets of hands before ending up in Alabama. And while the last pair of hands might be clean, what about the earlier, unknown handlers? And so, Alabama sought to ensure safe handling by all previous parties.
"No manufacturer, manufacturer affiliate, bottler, packager, repackager, third party logistic provider, wholesale drug distributor, private label distributor, or pharmacy business identified in the supply chain of any legend drug or device shall ship, or cause to be shipped, into the state any legend drug or device without a valid permit issued by the board. The civil penalty for a violation of this subsection shall be four thousand dollars ($4,000) for each violation. The holder of a permit to ship any legend drug or device into the state shall provide to the board a list of all trading partners, upon request of the board."
Adjustment to Definitions
So why address a 5 year old statute? Because on November 16, 2022, Alabama's Board held a public hearing and adopted a small change of language in its implementing regulation (Ala. Admin. Code r. 680-X-2-.23) proposed in September, click here to view documentation. Previously, the rule defined Manufacturers and Wholesale Drug Distributors as parties "in this state". Effective January 14, 2023, those three words are stricken, opening the way for state licensure of ANY manufacturer or wholesaler who handled product earlier in the stream of commerce.
Stream of Commerce
"Stream of Commerce" may be a preferable term over "Supply Chain". "Supply Chain" evokes visions of a paper trail showing what party had physical possession of a product. But as discussed above, regulatable action does not end with physical possession. Regulators have addressed ownership without possession, and so Stream of Commerce encompasses not only physical possession but also the ownership and commercial facilitation that increasingly states are adding to their definitions of wholesalers, brokers, and jobbers who may be licensable. See the revised definition for "Wholesale Drug Distributor" Ala. Admin. Code r. 680-X-2-.23:
Wholesale Drug Distribution
Wholesale Drug Distributor – Every person engaged in the business of distributing drugs and medicines for resale to pharmacies, hospitals, practitioners, government agencies or other lawful outlets permitted to sell drugs or medicines.
The language "engaged in the business of distributing" is significant because though distribution is not clearly defined in the Chapter, elsewhere (in the controlled substance chapter) distribution is defined as either physical or constructive transfer. This language underscores the separation of physical versus title transfer, and furthers the idea that states do not just have an interest in the physical components of their traditional Health and Safety powers, but also in the business of the delivery of those components.
Prescription Drug Marketing Act
While this breadth of potential regulation implies regulation of Interstate Commerce, which is the purview of the Federal government, it is important to look at the regulatory landscape since the passage of the 1987 Prescription Drug Marketing Act. That act was broad and ambitious at attempted reform. But much of the implementation was delayed until technology and necessity caught up to policy. The roots of drug pedigree began as a call under the PDMA, but until various states attempted their own versions of implementation, Pedigree did not get serious attention from the Federal government. That has changed with the advent of the Drug Quality Security Act and the subsequent Title II of the Drug Supply Chain Security Act and its call for interoperable, electronic tracing of products.
Regulation of Supply Chain
And while the Federal government has in 2022 floated national standards for the licensing of Drug Wholesaler and 3PLs those proposals come five years after Alabama codified a desire to regulate parties anywhere in the supply chain. And in 2023 Alabama shows potential to regulate any party in the entire stream of commerce of product that ends up in their state.
The Federal definition of "Distribute" at 21 U.S. Code § 360eee "means the sale, purchase, trade, delivery, handling, storage, or receipt of a product, and does not include the dispensing of a product… ." Gives a wide latitude for regulation of the physical and/or the title of pharmaceuticals. And while there is no doubt about the supremacy of the Federal government's duty and power to regulate, the FDA's licensing scheme is still being formed. Alabama, on the other hand, may increasingly flex a licensing power in early 2023 that it claimed with the passage of its 2017 Act.
To receive more articles like this and other industry news, make sure to subscribe to our newsletter by clicking here.
Disclaimer: Pharma Solutions makes every effort to provide accurate information in the content it offers. However, the information provided is "as is" and Pharma Solutions makes no warranties, express or implied, as to the content provided. Pharma Solutions assumes no liability or responsibility for any errors or omissions in the content provided. Laws and regulations that are referenced herein may change over time and as such the content offered is not to be interpreted as advice. Pharma Solutions shall not be liable for any damages whatsoever incurred in connection with the use or performance of this information.