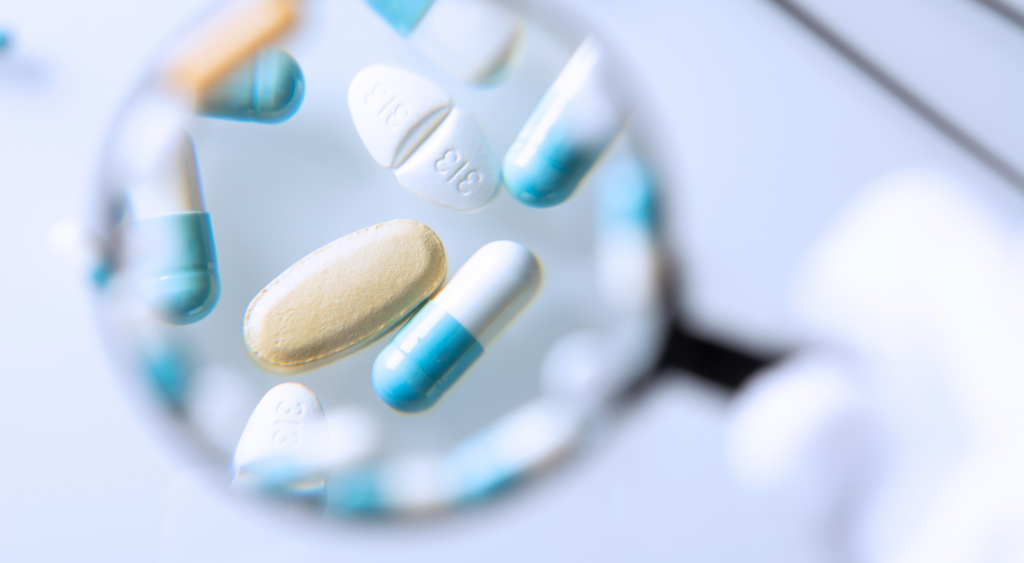 Part 4:

Macro-

Insights for

Industry
Written-by: Sumeet Singh, CEO
5 Macro-Insights for Industry
The FDA Proposed Rules are poised to have sweeping and substantial impact across the life sciences supply chain. Here are 5 key considerations for industry:
1. Timeline 
With the comment period extended through September 2022, it is likely that the Rules will not be made effective until early 2024, which means that pre-emption will not apply until early 2026.  
2. Scope 
The scope of the Proposed Rules is limited to licensure and does not cover other state compliance requirements (i.e., price transparency reporting, opioid taxes/fees, marketing, drug takeback program involvement, etc.).  
3. 3PL: 20+ states must create specific licensing programs or give up their autonomy to the Federal government and private organizations.  
Over 20 states have yet to develop an adequate licensing program for Third-Party Logistic Providers (3PLs).  

 

The Indiana, Michigan, and North Dakota Boards of Pharmacy already rely on private organizations to regulate the supply chain within their state.

 
4. Wholesalers: The Proposed Rules will not create a significant impact to WDDs. 
WDD & Alignment with Licensing Standards

–

The licensing standards impact the WDD business model only in a major way: making the entire NABP DDA (fka VAWD) irrelevant to state licensing. Because FDA seeks to establish both a "floor" and a "ceiling," it is foreseeable that states will be preempted by the Rules and not be able to make licensure contingent on NABP DDA. Other than that, there are aspects of the various Definitions that more significantly impact clinical trial suppliers and pharmacy-wholesalers, but not the WDD business model in general.
WDD & Impact of Federal Licensure

–

Federal licensure is only applicable if a state doesn't establish a licensing requirement; however, all 52 jurisdictions (50 states + Washington DC + Puerto Rico) have a resident state license requirement for wholesalers. For non-resident licensing, only Alaska, Pennsylvania, Puerto Rico, and Massachusetts don't require non-resident WDD to obtain a license. At the time of this writing, Puerto Rico is in the process of implementing a Non-Resident License (

which is causing other headaches, more information here

). Additionally, the Pennsylvania Dept. of Health has quietly introduced a surety bond requirement for resident WDDs, and we assume they will additionally require a non-resident WDD license. So, that leaves non-resident WDDs doing business in Hawaii and Massachusetts, and it is foreseeable that they will also create a non-resident license requirement.

 
Section 503(e) of the FD&C Act, as amended by DSCSA, requires FDA to license wholesale distributors directly if the State in which it engages in wholesale distribution has not established a licensing requirement (section 503(e)(1) of the FD&C Act). 
Section 4(a) of the Executive order requires agencies to "construe . . . a Federal statute to preempt State law only where the … exercise of State authority conflicts with the exercise of Federal authority under the Federal statute."   
5. Manufacturers: Manufacturers will not benefit from the uniformity of license standards created by the Proposed Rules for WDDs and 3PLs. 
Manufacturers are still at the mercy of patchwork of state regulation, both in terms of types of requirements (price transparency reporting, opioid taxes/fees, marketing, drug takeback program involvement, etc.) and licensure requirements (varying definitions, surety bonds, NABP DDA, etc.). And, if a Manufacturer purchases and distributes another Manufacturer's drug with whom they have no affiliation and are not a co-licensed partner, they are considered to be engaged in wholesale distribution and,

additionally

, subject to all the requirements for wholesale distributors.

 
A manufacturer is defined in section 581(10) of the FD&C Act to mean: [W]ith respect to a product — (A) a person that holds an application approved under section 505 or a license issued under section 351 of the Public Health Service Act for such product, or if such product is not the subject of an approved application or license, the person who manufactured the product; (B) a co-licensed partner of the person described in subparagraph (A) that obtains the product directly from a person described in this subparagraph or subparagraph (A) or (C); or (C) an affiliate of a person described in subparagraph (A) or (B) that receives the product directly from a person described in this subparagraph or subparagraph (A) or (B). 
To receive more articles like this and other industry news, make sure to subscribe to our newsletter by clicking here.
Disclaimer: Pharma Solutions makes every effort to provide accurate information in the content it offers. However, the information provided is "as is" and Pharma Solutions makes no warranties, express or implied, as to the content provided. Pharma Solutions assumes no liability or responsibility for any errors or omissions in the content provided. Laws and regulations that are referenced herein may change over time and as such the content offered is not to be interpreted as advice. Pharma Solutions shall not be liable for any damages whatsoever incurred in connection with the use or performance of this information.