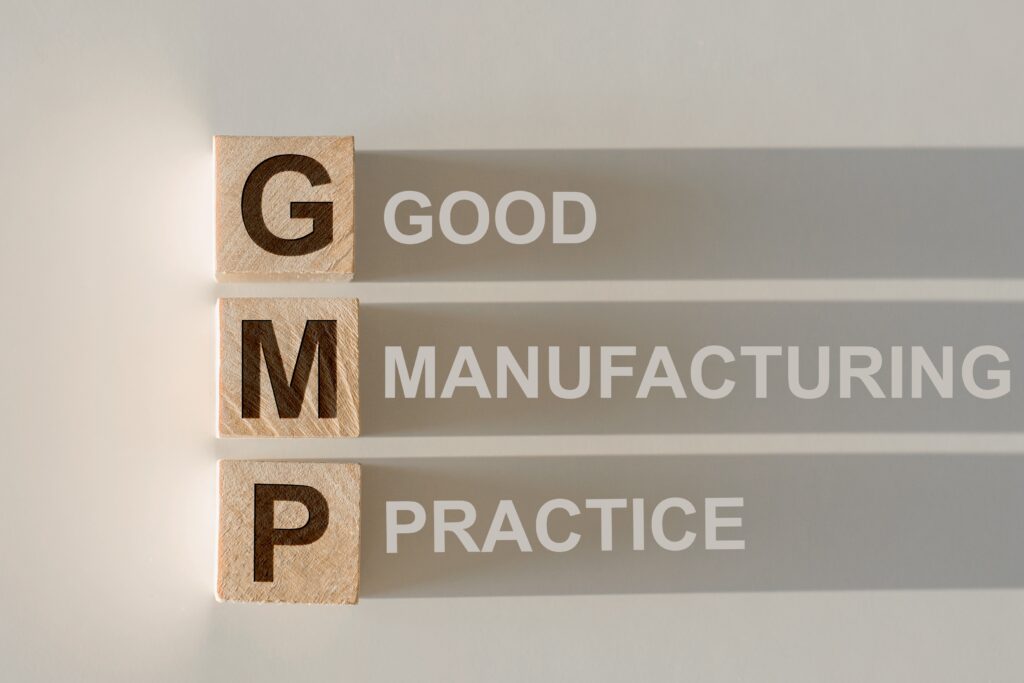 Importance of Current Good
Manufacturing Practices (cGMP)
Written-by: Deneen Fumich, RPh
Did you know that a common cause of failing FDA inspections is a gap in or the outdated training of employees in current good manufacturing practices (cGMP) compliance, as well as keeping training and training records up-to-date and current?
"21 CFR Part 211.25 Personnel Qualifications:

(a) Each person engaged in the manufacture, processing, packing, or holding of a drug product shall have education, training, and experience, or any combination thereof, to enable that person to perform the assigned functions. Training shall be in the particular operations that the employee performs and in current good manufacturing practice (including the current good manufacturing practice regulations in this chapter and written procedures required by these regulations) as they relate to the employee's functions. Training in current good manufacturing practice shall be conducted by qualified individuals on a continuing basis and with sufficient frequency to assure that employees remain familiar with cGMP requirements applicable to them."
Recent cGMP Failures
Did you also know that FDA has issued almost 60 Form 483s over the last several years due to lack of cGMP training, and that is with many domestic onsite inspections having been scaled down or halted? With onsite inspections starting to pick up again, the citing of failure to prove required cGMP training is likely to rise. Let's face it, many companies have had a very trying couple of years. This is not an area that anyone wants to be caught lacking in though, especially since online training is a fairly easy way to check this off the list.
Why is employee cGMP training such a common area of failure during FDA and other regulatory agency inspections? There are a number of reasons why a company may find themselves in such a predicament which may include any of the following:
General Oversight – Smaller companies may just not realize the requirement without a robust set of policies and procedures to work from.
Procrastination – Companies may put it aside with the thinking that they will get to it next month or when they have spare time.
Poor Record-Keeping of Employee Training – Companies may fail to provide certificates after training assessments are completed.
Employee Turnover – Companies may be facing high employee turnover rates or on an ongoing basis due to busy production time periods being short-staffed and do not want to lose key employees for a day to training.
New Product Line and/or Equipment – Companies may forget that they need to conduct proper employee training for validation requirements.
Inadequate Foresight – Companies may find that they have significant budget constraints due to poor planning for annual employee training.
The Importance of On-going cGMP Training
cGMP training is not a one-time experience, never to be visited again and is mandatory for both drug manufacturers and ingredient suppliers. Employees are required to attend cGMP training as it relates to their function. cGMP training and certification are considered a standard of quality in the global market and are important to ensure that a product is safe for use and is comprised of the ingredients it claims to contain. It also lays out guidelines for training employees involved in any aspect of the production process. The frequency of cGMP training should be based on the complexity of the activity but should be conducted at least annually.
If a company is not complying with cGMP regulations, which would include cGMP training not being conducted on a continuing basis to assure that employees remain familiar with cGMP requirements applicable to them, any drug it makes is considered "adulterated" under the law. This means that the drug was not manufactured under conditions that comply with cGMP.
How Pharma Solutions Can Help
Pharma Solutions is offering an online cGMP training course that will issue a training certificate upon successful completion.
Email us at hello@pharma.solutions or give us a call at (484) 800-1863 to help you set up an annual program for employee cGMP training.
To receive more articles like this and other industry news, make sure to subscribe to our newsletter by clicking here.
Disclaimer: Pharma Solutions makes every effort to provide accurate information in the content it offers. However, the information provided is "as is" and Pharma Solutions makes no warranties, express or implied, as to the content provided. Pharma Solutions assumes no liability or responsibility for any errors or omissions in the content provided. Laws and regulations that are referenced herein may change over time and as such the content offered is not to be interpreted as advice. Pharma Solutions shall not be liable for any damages whatsoever incurred in connection with the use or performance of this information.