Will Independent Pharmacies Make It Against Amazon?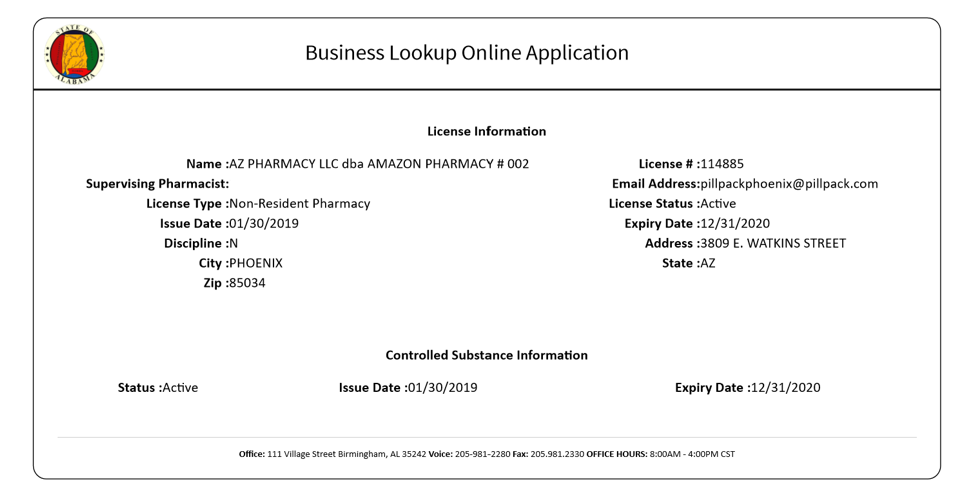 Over the last 20 years, the pharmaceutical industry has completely changed due to consolidation – almost always to the detriment of independent pharmacies' bottom line.
Squeezing Profits Through Consolidation
It all started with upstream consolidation which created the "Big 3" distributors, McKesson, Cardinal Health, and AmerisourceBergen, so that they could control the physical supply of drugs. The Big 3 were able to make primary vendor contracts the norm–they stopped having to compete on price on every line item and instead guarantee volume based on service levels.
The next consolidation in the industry took place at the payor level when Pharmacy Benefit Managers were able to effectively control payments being made to the pharmacies. They are able to avoid paying the independent pharmacies their fair share through various strategies/arrangements such as DIR fees, vendor restrictions, pre-authorization, audits/clawbacks, and much more.
Then, these same PBMs started mail-order pharmacies to redirect prescription volume their own way through lucrative financial incentives to consumers as well as shutting dispensers out of their network. Their recent, respective merges with insurance companies only increase their ability to send prescriptions to their own pharmacies.
Pharmacies get creative to keep from drowning–including grey-market diabetic supplies, high-reimbursement products, and most recently, reverse distribution. However, PBMs are usually only a step behind with audits and subsequent clawbacks.
Amazon
Independent pharmacies are now facing a new and somewhat unique threat–Amazon. Through the acquisition of PillPack, the newly rebranded Amazon Pharmacy will soon be in full swing.
Branding: Amazon Pharmacy
Unfortunately, Amazon did not take my idea for "Prime Prescriptions" (see our previous article, Amazon Swoops on PillPack & the Future of Healthcare). However, they did recently commit to the Amazon Pharmacy name by changing its branding from "PillPack, an Amazon company" to "PillPack by Amazon Pharmacy." PillPack will likely just become a branded service of Amazon Pharmacy.
Growth Through Partnerships
Amazon is tactical as always–relying on partnerships to enter a space and then building their own competing service until launch. Recently, Amazon announced a partnership with grocery store and pharmacy Giant Eagle. Amazon will have its artificial intelligence consumer service, Alexa, manage and refill prescriptions via voice command. Once the technology is fully developed, it is not hard to imagine that Amazon might start sending those prescriptions to Amazon Pharmacy instead.
Independent Pharmacy Threat
Although independent pharmacies have been hurt by PBMs and the Big 3 practices, Amazon poses a unique challenge. Consumers have historically relied on independent pharmacies for consultation, but Amazon has a brand and a convenience factor that is almost impossible to beat. As the pharmacy wars continue, independents must continually reinvent themselves with new services and value propositions, such as medication adherence programs and delivery programs.