Thank You for Visiting Pharma Solutions at HDA DMC 2022!

We hope you are having great success at HDA DMC this year and we are happy we had an opportunity to speak with you!
To learn more about Pharma Solutions' services, schedule a consultation with our Vice President of Sales, download a flyer, sign up for a demo of ATLAS, or sign up to receive our monthly newsletter, check out the information provided below!
For all other general inquiries:
Schedule a Consultation With Our Vice President of Sales
Pharma Solutions offers a wide range of services to support the drug supply chain, including state licensing, compliance monitoring, quality management and more. Please see our full range of offerings featured in the flyer below or schedule a consultation with our Vice President of Sales, Jessica Dunkin.
State Licensing
NABP Drug Distributor Accreditation
FDA Consulting
DEA Compliance and more
See our flyer below for a full list of services!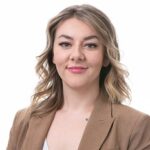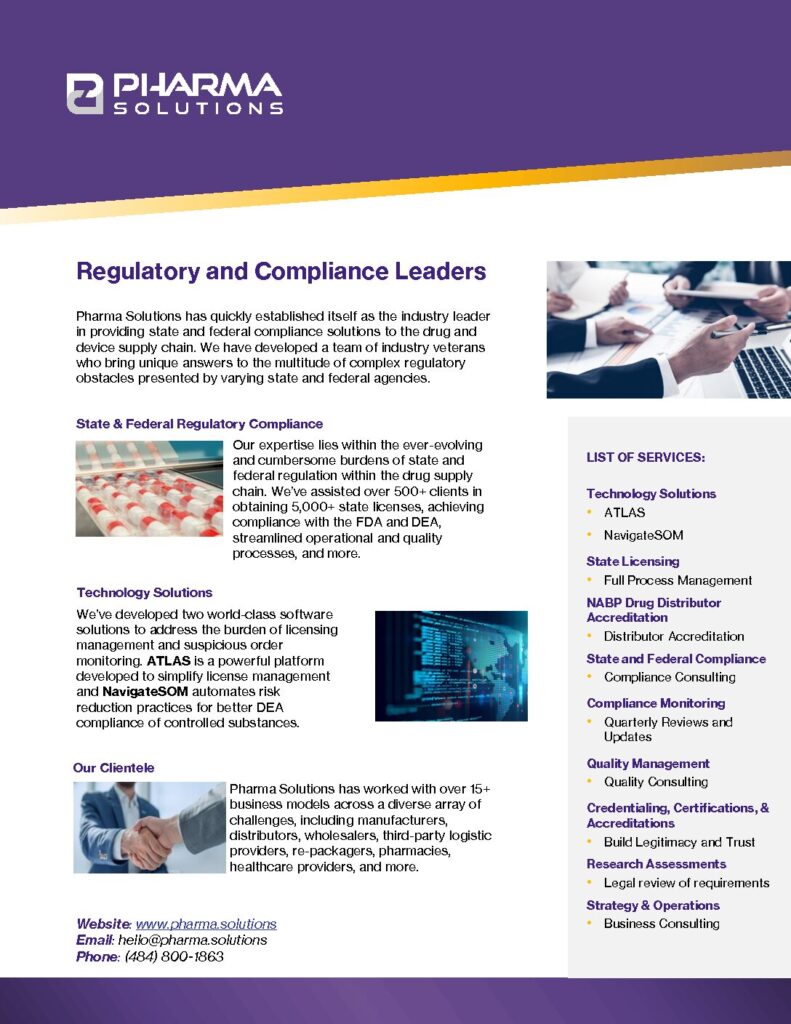 Powerful New Licensing Platform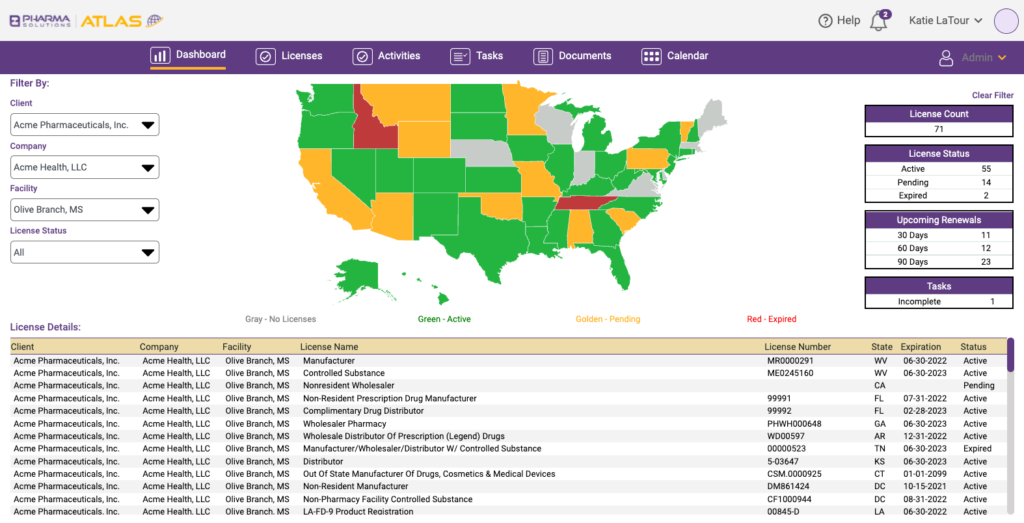 The new ATLAS licensing platform provides users with real-time license tracking utilizing an easy-to-use interface for process visibility and organizational ease. Your entire licensing portfolio in one place for effortless point and click management of all activities.
Alleviate the challenges of obtaining new, and renewing existing, licenses with insight into license KPIs like renewal requirements, dates, documentation, and more. To learn more about ATLAS and schedule a free demo, schedule a consultation below.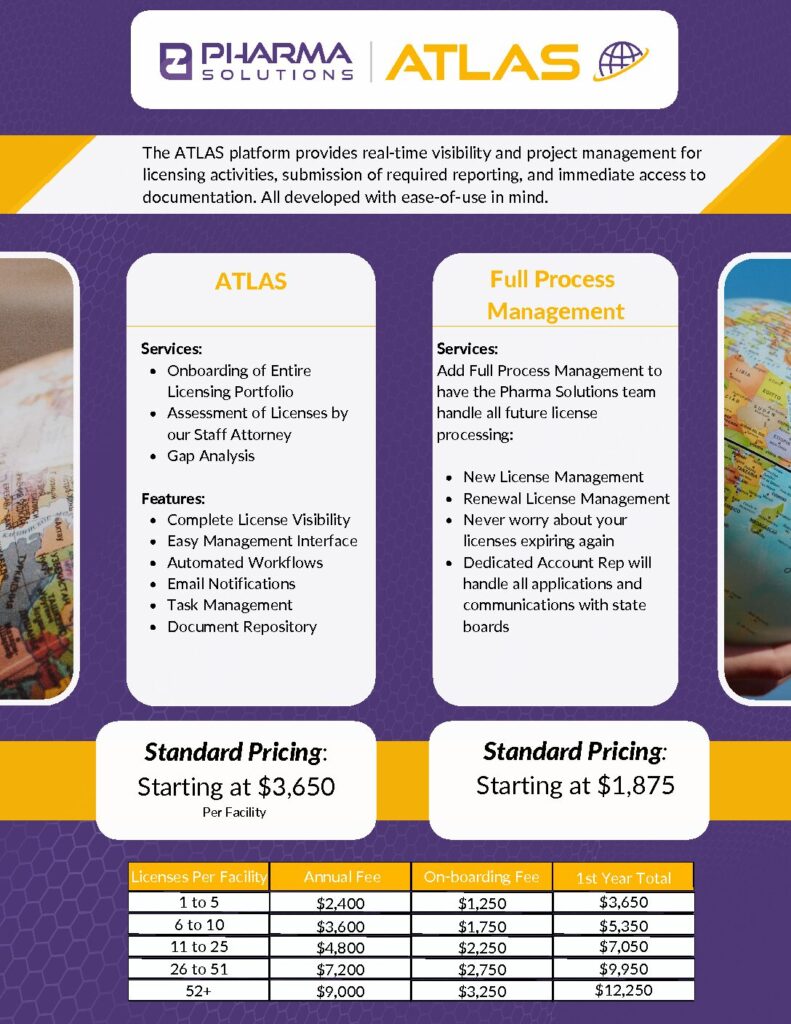 Sign Up For the Pharma Solutions Newsletter
Thanks for visiting us at HDA DMC 2022!